Tools for Faceters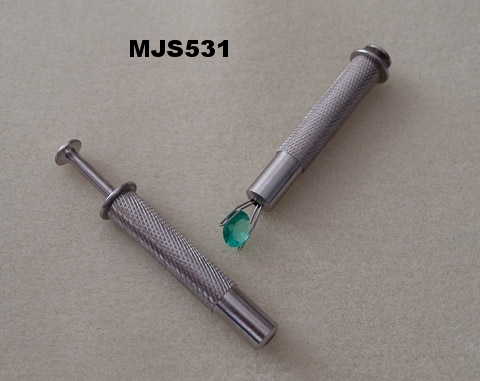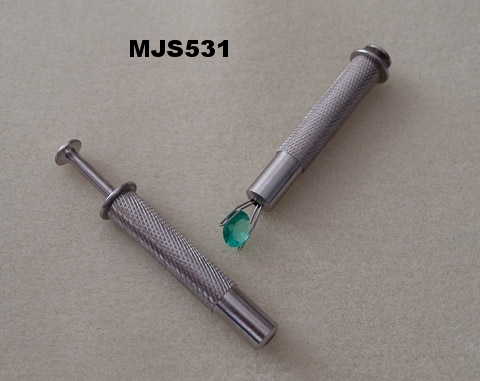 Tools for Faceters
MJS141-Optivisor-Necessary headgear to magnify faceting work.
MJS142-Optiloupe-Accessory to the Optivisor to magnify even larger.
MJS143-Gem Stone Holder- to protect the cut gem from fingerprints and scratching, this one is long and has 4 prongs.
MJS164-Sticky Dop-Initial dopping tool.
MJS299-Gem Stone Holder-Short, 4 prongs
MJS531-Gem Stone Holder-Short with 2 prongs, for very small gems!
4 available
4 available
1 available
4 available
4 available
4 available